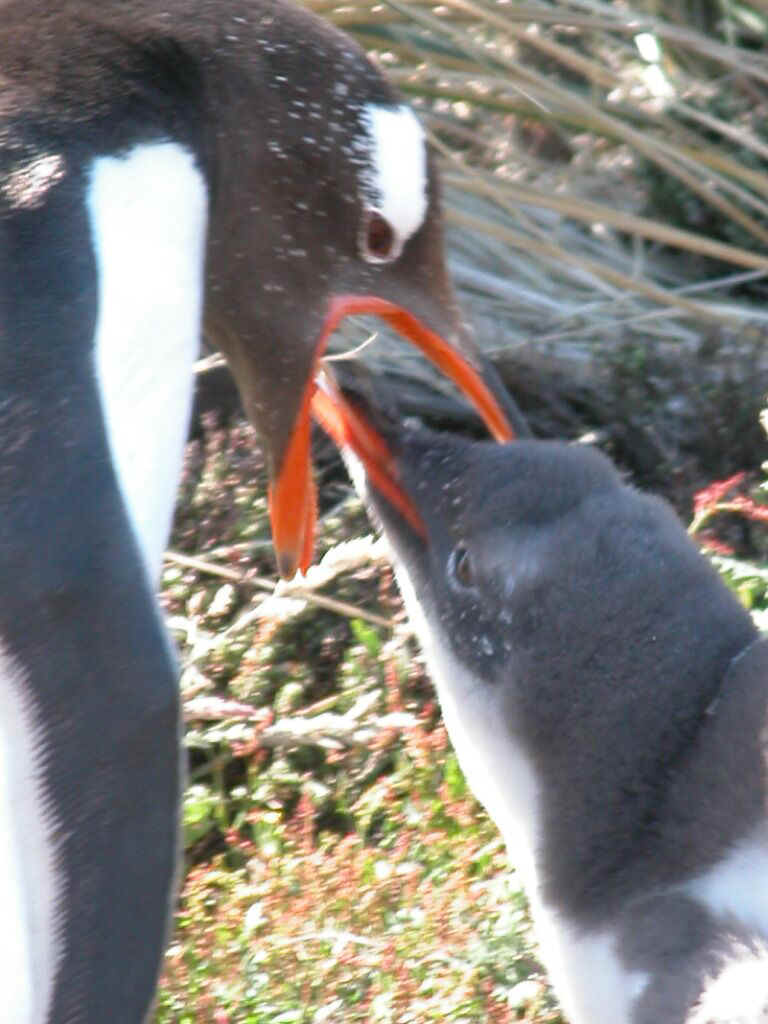 Wildlife check-list:
Blacked-chin siskin
Falkland thrush
Cobbs' wren night heron
Striated caracara
Gentoo penguin
Upland Goose
Ruddy-headed goose
Magellanic penguin
Yellow-billed pintail duck
Flightless steamer duck
Rock shag
Magellanic oystercatcher
Brown-hooded gull
Snipe
Rufous-chested dotterel
Red-back hawk
CARCASS ISLAND
Owned by Rob McGill
Lying to the northwest of the Falklands archipelago, this is one of the most picturesque outer-lying islands. In its 100+ years of habitation this island has had only three owners, all environmentally conscious, and an absence of cats and rats, making the luxuriant, well established hedges and trees an attractive home to many small birds such as the Cobb's wren, Black-chinned siskins and Falklands thrush. The sandy beaches, rolling hills and low cliffs are superb platforms from which to view the multitude of sea and shore birds that either breed or feed on and around this island. These include Gentoo and Magellanic penguin, Yellow-billed pintail and Flightless steamer ducks, Magellanic oystercatchers, the rare Striated caracara and Red-backed hawk. A growing colony of Southern elephant seals can be found at the far north west point of the island.

Both the north and south of the island provide great hiking opportunities, taking in interesting flora, long white sand beaches (some good beachcombing), penguin colonies, and sheltered dunes which make great picnic spots.
The care and freedom from predation has left Carcass with a slightly different ambiance to anywhere else in the Falklands which is immediately evident and which really needs to be experienced rather than described. As there are no guided excursions on the island you will have plenty of time to explore this very special island completely at your own leisure.
Accommodations :
• Converted farm house
• 6 rooms (2 double, 3 twin, 1 triple)
• All ensuite
• Full board accommodation only (packed lunches provided on request)
• Lounge with honesty bar; sun room
• Free Drop off/pick-up service around the island subject to availability
• Full day excursion by boat to West Point Island
West Point Island... by boat
Experience vast numbers of Black-browed albatross, Rockhopper penguins, and superb cliff scenery on a full day excursion to this island which lies off the most north-westerly point of West Falkland.

The transfer time between Carcass and West Point on MV Condor (carrying a max of 10 passengers) is about an hour during which dolphins and birds swooping down to feed in the rich seas will keep you entertained.

Once on West Point Island you are free to explore the picturesque settlement, and make your way to Devil's Nose Cliffs - the wildlife hotspot or a lift may be available in a ubiquitous Land Rover.

On the return journey, MV Condor can circumnavigate West Point Island to give spectacular photographic opportunities.